5 Signs You Need an Oil Change

Of all the automotive services that your vehicle needs in order to continue its strong performance across the roads of San Diego, Kearny Mesa, and Chula Vista, CA, the oil change is one of the most important. But how do you tell it's time for an oil change? Luckily, there's 5 signs you need an oil change that you can look out for!
At Norm Reeves Toyota San Diego, we're here to help drivers learn more about the oil change with why it's important and how you can tell it's time to schedule yours!
What Does Oil Do for My Car?
---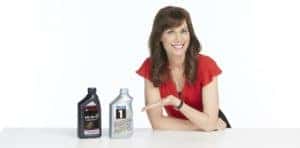 Oil is a vital component to your vehicle because it helps lubricate the moving metal parts in your engine. It allows the parts to move fluidly and even cools the parts to reduce the heat generated from metal-on-metal. Your oil will also ensure that the parts remain clean from the excess grease and free-flowing particles that make their way into your engine.
Why Does My Oil Need to Be Changed?
---
Because your oil works tirelessly to keep your engine parts clean, cooled, and lubricated, it will begin to break down over time due to the prolonged exposure to the engine heat and because it has absorbed enough debris and engine grease. It will make the oil thicker and less effective at performing its core functions.
When your oil is old enough, it will start to affect the performance of your vehicle as it won't perform like usual and won't be as efficient. You'll want to have your oil changed as soon as possible. If you wait long enough, it could result in some more severe engine issues and costly service.
What Are the Signs That I Need My Oil Changed?
---
Luckily, your vehicle will let you know in a variety of ways that you need your oil changed. The most common way to stay ahead of this service is knowing how long your oil lasts in your engine and keeping track of your odometer from when you had your last oil change.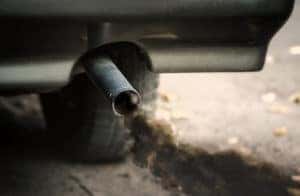 Your vehicle also will inform you that it's time for an oil change by either displaying "Check Engine" on the dashboard, or with your engine oil change indicator light. However, there's five other signs to look out for that tell you it's time to change your oil:
Loud Engine Noise/Knocking
Decreased Fuel Efficiency
Vehicle Performs Sluggishly
Excessive Exhaust Smoke
Dark & Gritty Oil on the Dipstick
If you notice any of these signs, you'll want to schedule your oil change soon to ensure that your vehicle gets the care and attention it needs and performs at its best!
Schedule Your Oil Change Today
---
When you see any of the signs listed above, it's a good indication that you'll need to have your oil changed. You can
schedule your oil change
service with us at Norm Reeves Toyota San Diego so your vehicle can perform smoothly across the roads of San Diego, Kearny Mesa, and Chula Vista, California!
---