Best Oil Brands Toyota Models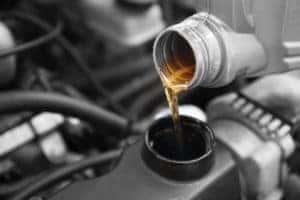 Making sure that your Toyota gets the best oil is just as important as scheduling routine oil changes. Every 3,000 to 6,000 miles , you need to make sure that the fluid going into your vehicle provides the highest level of protection to extend longevity and enhance engine performance. So which oil brands are the best for your Toyota vehicle?
To help answer that and ensure that your vehicle performs like new for years to come, Norm Reeves Toyota San Diego is here with your guide to the best oil brands for your vehicle. Check it out below!
Choosing the Best Oil Brand
There are a ton of oil brands to choose from for your Toyota. Exxon, Pennzoil, Mobil—they're all popular oil brands mechanics in Escondido, Kearny Mesa, and San Diego used to provide the engine protection their cars need. But which is the best?
Unfortunately, the answer to that common question isn't so simple. If you ask a few technicians to pick out the best, chances are they'll each choose a different option. Why? Because all major oil brands are considered to be the best. Each of them is known for their impressive qualities and performance, so no brand is really better than any other.
With that said, you shouldn't base what goes into your car on what the best brand is. Instead, you should make sure that your car is getting the type of oil that's best for its needs.
The Right Oil Is the Best Oil
All of the best brands of engine oil offer a variety of types. Two of the most common are synthetic and conventional.
Synthetic oil is used for newer cars. It's a high-quality fluid with few impurities that provides great lubrication and protection and is specifically designed for vehicles equipped with modern engines, like the new Toyota Tacoma or Toyota Prius.
It also performs well in both hot and cold temperatures. On top of that, synthetic oil changes are required less frequently. With this, your Toyota will need to schedule oil changes every 6,000 miles.
Conventional oil works for all vehicles, but it's most commonly used for older Toyota vehicles with low mileage. It includes more impurities than synthetic oils, but it can also include additives to enhances its performance. These additives can deliver the specific heat resistance, protective properties, and viscosity certain cars need.
Another common type of oil is high-mileage oil. This caters to vehicles with more than 75,000 miles and provides a high level of protection and lubrication to extend the life of the engine.
For more information about what type of oil your Toyota needs, talk to the professionals at your local Toyota dealership.
Learn More Today!
Your Toyota needs the right type of oil to produce the impressive performance you love. So make sure that it gets it and use this guide to choose the right brand and type of oil your car needs.
And if you're interested in learning more or if you need to schedule an oil change, contact Norm Reeves Toyota San Diego, near Escondido and Kearny Mesa, and speak to our expert automotive service staff today!