Can I Trade My Car In for Another Car?
There's a lot to consider when you're about to find the next car that's going to take you on adventures around San Diego, Chula Vista, and Kearny Mesa, CA. Of course, one thing you'll need to think about is your current car. You have the option to sell it or even pass it along to a family member. There are other things to consider, so you can learn all about this trade-in process from this guide if you've asked: "Can I trade my car in for another car?"
Our team at Norm Reeves Toyota San Diego is here to help you learn more about trading in your car, how it works, and how it benefits you in the process of getting your new car!
Why Should I Trade My Car In?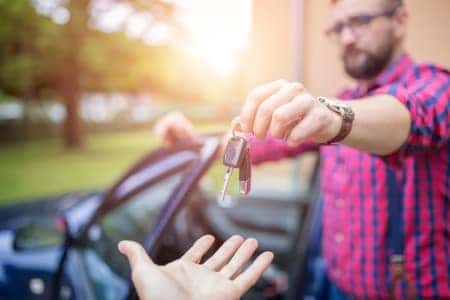 When you have a car, but you're in need of a new one, you have equity. There's value in your car, even though it has depreciated over the years, but you can use that value to your advantage. If you were to sell your vehicle privately, you'd need to have it valued to know what to set as your asking price. After you've advertised, you'll have to weigh out the offers to see which one is closest to the initial value.
Although you may not get exactly what you asked for, you'll be able to take the money and use it toward your next car. Of course, you'll need to file the paperwork and transfer the title. When you trade in at the dealership, these responsibilities are taken care of by professionals, so you won't have to do the extra work.
How Does a Trade-In Work?
You'll want to start by using our Value Your Trade tool. This tool helps you get a close estimate of what your vehicle is worth. You simply fill out a form with some basic information about your vehicle's age, make, model, VIN, and even the condition that it's in. You'll then have your estimate of what value you'll get from it.
When you head into the dealership to start shopping for your next car, you'll want to let your sales associate know that you plan on trading the vehicle in. They'll have an expert inspect the vehicle and appraise it, so you'll have the real value, and you'll know how much of it can be put toward your next car.
The Benefits of Trading In My Car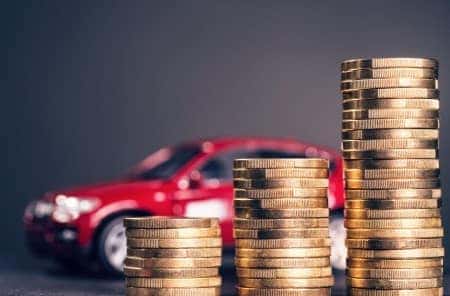 Once you have the value of your vehicle from the dealership, you'll be able to use it as your down payment when you start the financing process for your next car. If the value of your trade-in is higher than what's expected to be put down, you'll have a few options to consider:
Keep the remaining value
Put more down to keep the monthly payments lower
Purchase an extended warranty
Add an available package
Start Your Trade-In Experience Today
As you can see, trading in your car for another is an easy process that helps you with your down payment on your next car. If you're eager to find the next vehicle to take on the roads around San Diego, Chula Vista, and Kearny Mesa, California, check out the selection and schedule your test drive with us at Norm Reeves Toyota San Diego!
---