Oil Change near Me

---
If you're making your way around San Diego, Kearny Mesa, and Chula Vista, CA, and you see your oil change light flashing on the dashboard, it means that you're due for an oil change. But you might be asking, "Where can I get an oil change near me?" If you're in the area, you can look to us at Norm Reeves Toyota San Diego! Our team is here to help you with your automotive needs. On this page, we have some resources that can help you learn more about this simple, but vital, form of automotive service. 
Schedule a service appointment
today.
---
Why Does My Car Need Oil?
Your engine is made up of moving metal parts that grind together to ensure that your vehicle moves forward. However, because metal on metal can create friction and sparks, oil acts as a barrier to help ensure that the parts are lubricated enough to move fluidly and efficiently. Oil also offers additional functions beyond lubrication. It helps ensure that the parts are kept clean by absorbing the particles, debris, and grease that's found in the engine. Lastly, oil will make sure that the parts remain cool to help fight off any overheating.
Why Do I Need to Change My Oil?
Your oil is generally supposed to last you between 5,000 and 8,000 miles. But near the end of that spectrum, your oil will be darker and thicker due to the absorption of the grease and debris. It will also be less effective at cooling and lubricating the parts because it will begin to break down after its prolonged exposure to the engine heat. When your oil is in this state, it's imperative to schedule your oil change as soon as possible. Holding off on the oil change long enough could result in more involved and costly forms of automotive service.
How to Tell I Need My Oil Changed?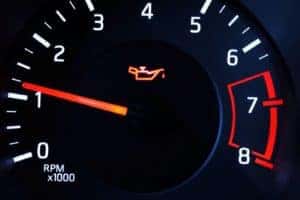 Knowing the last time you had your oil change, and keeping track of your mileage, is the best way to stay ahead of this service. However, there are a few signs to look out for that will let you know that your oil needs changing.
Engine oil light
Decreased fuel efficiency
Sluggish performance
Heavy exhaust smoke
Oil smell inside the cabin
---
Schedule an Oil Change near Me Today
By reading this page, and the resources we've provided, you'll have enough details to learn all about the importance of having your oil changed regularly. If you're due for an oil change, or you noticed the signs, you'll want to schedule your one soon! You can look to us at Norm Reeves Toyota San Diego for an oil change to help keep your vehicle performing at its best throughout the streets around San Diego, Kearny Mesa, and Chula Vista, CA. Schedule your oil change today!
---