Toyota Corolla Dashboard Light Guide

---
The Toyota Corolla is a dependable sedan with many features to ensure it runs smoothly on all your adventures. Sometimes, though, you'll see a light appear on your vehicle's dashboard whose meaning may be unknown to you.
In this Toyota Corolla dashboard light guide, we'll go over the differences between the indicator and warning lights, and show you what to do if any pop up on your vehicle's dash. Once you understand what the Toyota Corolla dashboard signs are trying to tell you, keeping your car in great condition becomes a matter of course. Here at Norm Reeves Toyota San Diego, we know the importance of staying on the road and getting back on your way near San Diego, Kearny Mesa, and Chula Vista, CA.
---
---
Toyota Corolla Dash Lights: Indicators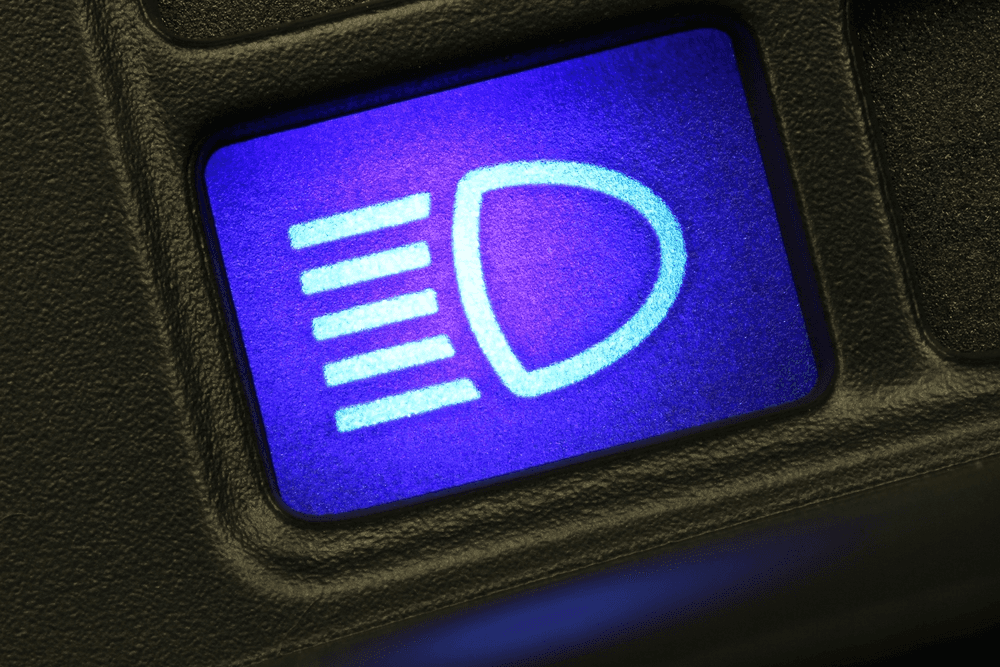 An indicator light simply shows you which systems are currently being used on your Toyota Corolla. Some of these Toyota Corolla dashboard icons are…
Headlight indicator: This symbol looks like a light bulb and indicates when your headlights are on.
Headlight high beam indicator: This light is a circular shape with several solid lines to the left of it, and it will appear when your high beams are on.
Eco driving indicator light (if equipped): Appears as a solid curved block with the letters "ECO" inside in all caps. When operating the Corolla in eco-friendly acceleration, this light will turn on.
AIR BAG ON/OFF indicator: This light says "PASSENGER," then "AIRBAG OFF" and "AIRBAG ON" underneath. If it detects that someone is in the front-passenger seat, the word "ON" will be highlighted. If no one is sitting there, then "OFF" will be highlighted.
Dynamic radar cruise control indicator: This symbol appears as an odometer with a small arrow above it, and it comes on when the dynamic radar cruise control system is in use.
While none of these lights indicate any malfunctions within the Toyota Corolla, if they appear when those systems aren't in use or don't turn off when they should, then you'll need to bring your vehicle to our local service center. We're based in San Diego and are easy to reach from anywhere near Kearny Mesa or Chula Vista.
---
Toyota Corolla Dash Lights: Warning Lights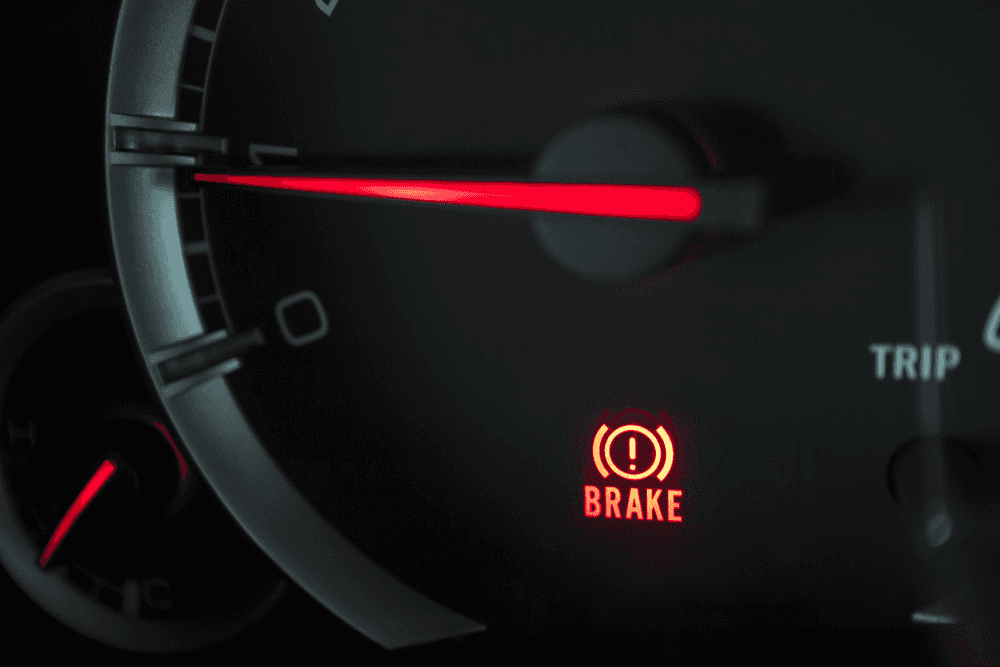 When your Toyota Corolla displays a warning light on the dash, it means that either a system isn't working properly or there's an issue with your vehicle that needs to be addressed immediately. Important Toyota Corolla dashboard warning lights include…
Brake system warning light: When the word "BRAKE" appears on your dash, there are several things it could mean. The brake fluid could be low, the brake system could be malfunctioning, or the parking brake could be down. Be sure to pull over when it's safe, to see if the parking brake has been released. If the parking brake is up and the light is still on, then you'll need to contact us immediately.
Electric power steering system warning light: This light looks like a steering wheel with an exclamation point next to it. If it appears on your dash, then there's something wrong with the electric power steering system, and your Corolla will need to be looked at right away.
Low fuel level warning light: This symbol looks like a gas station pump and indicates that your fuel level is at about two gallons or less. You'll need to refuel the vehicle as soon as possible.
Tire pressure warning light (if equipped): If you see what looks like an exclamation point inside an open circle, then one or more of your tires could be low on air. If the light stays on after filling your tires, then have the system checked as soon as you can. Also, if the lights come on after blinking for a minute, then there's a malfunction, and your car needs to be looked at by our service technicians.
ABS warning light: The letters "ABS" indicate there's something wrong with either the anti-lock braking system (ABS) or the brake-assist system. This Toyota Corolla light's meaning is as clear as day: Have the vehicle looked at immediately.
---
Schedule Service Today!
Interpreting your Corolla dashboard light's meaning is one thing. Dealing with the underlying issue is another! If any of the Toyota Corolla dashboard warning lights appear, or if you're seeing a light that you don't know how to make sense of, schedule an appointment with our state-of-the-art service center as soon as possible. Our highly trained technicians at Norm Reeves Toyota San Diego will work carefully and efficiently to get you back on the roads near San Diego, Kearny Mesa, and Chula Vista, California, as soon as possible. Contact our service department today!