Enjoy San Diego Nightlife at the Tipsy Crow

There's nothing like heading out on the town in San Diego and enjoying some of the local bars, pubs, lounges, and clubs. But if you truly want to enjoy the nightlife and bar scene of San Diego, you'll want to check out the Tipsy Crow in the Gaslamp Quarter!
Keep reading to learn more about this popular bar and local haunt that's a stand out with the San Diego bar scene!
About the Tipsy Crow
The Tipsy Crow first opened its doors in 2009, and in the past decade, has become one of the more popular bars in the very busy Gaslamp Quarter. This spot offers a lot and caters to several different bar crowds. This is due to the fact that it offers its patrons three different levels of bar.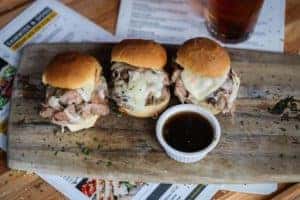 The first level (the Underground) features impressive lighting and a DJ booth that's perfect for club-goers and people who want to have a few drinks and dance. The street-level (the Main) resembles a neighborhood pub, with plenty of liquor bottles and taps, as well as flat screens. The upper level (the Lounge) is more of a VIP area, and it offers a fireplace, leather couches and seats, and a pool table.
What to Get at the Tipsy Crow
The Tipsy Crow has a lot to offer in terms of bites and sips. Whether you're looking for a fancy cocktail, a refreshing beer, or a bold glass of wine, there's plenty that each bar level offers. But if you're coming in for some snacks, you'll be happy with the assortment of tasty menu items.
They offer a bunch of amazing flatbreads, dips, and sliders. If you're in the mood for something bigger, they have a vast selection of tasty sandwiches and bread bowl soups to try out. There's the Tipsy Truffle Mac & Cheese, the Lobster Roll, the Caprese Grilled Cheese, and more!
If you're looking to enjoy a night out in the Gaslamp Quarter, the Tipsy Crow is certainly one of the top spots to check out!